By Philip Pilkington
(Cross posted from Fixing The Economists)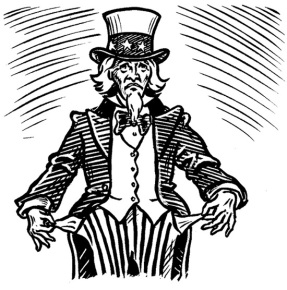 Piketty's Wikipedia page says that he's a Keynesian. Well, I don't see it at all. His book contains a section on the public debt in historical perspective and it is desperately misinformed.
A caveat first though: I actually like Piketty's book in a lot of ways. While not extremely well written, it is highly readable (if you are an historical data sort of person). And it is very nice to see what is effectively a work of economic history get so much play. Because economists should be far more interested in reality than in modelling and this book could spur that interest.
But the history presented in Piketty's book is selective and, I think, ultimately untrustworthy. Even the way he chooses to present data — both in terms of the averaging of the time periods and aggregates used — is often quite misleading. I don't want to get too far into this here but I'm pretty concerned that people who are broadly ignorant about economic history are reading this book and coming away, in many ways, misinformed.