This website offers policy advice and economic analysis from a group of professional economists, legal scholars, and financial market practitioners . We started this blog in order to weigh in on the serious challenges facing the global economy following the financial meltdown in 2007. We aim to provide an accurate description of the cause(s) of the current meltdown as well as some fresh ideas about how policymakers — here and abroad — should address to the continued weakness in their economies. Our approach, which has been dubbed "Modern Money Theory" or "The Kansas City Approach," builds on the work of Abba P. Lerner, John Maynard Keynes, Hyman P. Minsky, Wynne Godley and other important figures of the past. Above all, we are careful to provide analyses and policy recommendations that are applicable under a modern, fiat money system.
Meet the Bloggers
Editor-in-Chief and Contributor, William K. Black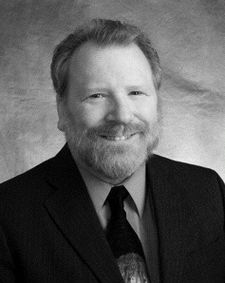 , J.D., Ph.D. is Associate Professor of Law and Economics at the University of Missouri-Kansas City. Bill Black has testified before the Senate Agricultural Committee on the regulation of financial derivatives and House Governance Committee on the regulation of executive compensation. He was interviewed by Bill Moyers on PBS, which went viral. He gave an invited lecture at UCLA's Hammer Institute which, when the video was posted on the web, drew so many "hits" that it crashed the UCLA server. He appeared extensively in Michael Moore's most recent documentary: "Capitalism: A Love Story." He was featured in the Obama campaign release discussing Senator McCain's role in the "Keating Five." (Bill took the notes of that meeting that led to the Senate Ethics investigation of the Keating Five. His testimony was highly critical of all five Senators' actions.) He is a frequent guest on local, national, and international television and radio and is quoted as an expert by the national and international print media nearly every week. He was the subject of featured interviews in Newsweek, Barron's, and Village Voice.

L. Randall Wray, Ph.D. is Professor of Economics at the University of Missouri-Kansas City, Research Director with the Center for Full Employment and Price Stability and Senior Research Scholar at The Levy Economics Institute. His research expertise is in: financial instability, macroeconomics, and full employment policy.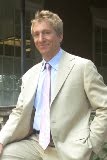 Marshall Auerback has over 28 years of experience in investment management. He is currently a portfolio strategist with Madison Street Partners, LLC, a Denver based investment management group, a Fellow with the Economists for Peace and Security, and a Research Associate for the Levy Institute. He is a frequent contributor to New Economic Perspectives.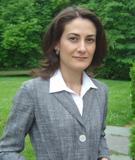 Pavlina R. Tcherneva, Ph.D. is Associate Professor and Chair of the Economics Department at Bard College, Research Scholar at The Levy Economics Institute, and Senior Research Associate at the Center for Full Employment and Price Stability. Her research expertise is in: fiscal and monetary policy, direct job creation, and the economics of gender.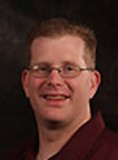 Scott Fullwiler, Ph.D. is Associate Professor of Economics and James A. Leach Chair in Banking and Monetary Economics at Wartburg College, Research Associate at the Center for Full Employment and Price Stability, and Director of the Social Entrepreneurship Program at Wartburg College. His research expertise is in: central bank operations, Treasury operations, and monetary economics.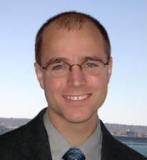 Eric Tymoigne, Ph.D. is Assistant Professor of Economics at Lewis and Clark College and Research Associate at The Levy Economics Institute. His research expertise is in: central banking, monetary economics, and macroeconomics.

Mitch Green is a Ph.D. student at the University of Missouri, Kansas City.  He earned his B.S. in Economics from Portland State University in 2010.  His research interests include:  macroeconomics, institutional and post-Keynesian economics, and social network analysis.  As a native of the Pacific Northwest, he enjoys a number of leisure activities to include:  skiing, biking, running, golfing, gardening, and coffee drinking.

Michael Hoexter is a climate and energy policy analyst and marketing consultant for energy efficiency and renewable energy, serving individuals, organizations, governments and enterprises.  In addition to writing for New Economic Perspectives, he blogs about climate change and energy transformations at www.greenthoughts.us.  He is developing a combined climate/energy and full employment policy solution called "the Pedal-to-the-Metal Plan".  He received a Ph.D. in Psychology from University of Michigan and a B.A. in American Studies from Yale University.

Joseph M. Firestone, Ph.D. is Managing Director, CEO of the Knowledge Management Consortium International (KMCI), and Director of KMCI's CKIM Certificate program. He is also a Senior Fellow at Correntewire.com. Joe is author or co-author of more than 700 articles, blog posts, white papers, and reports on Knowledge Management, Policy Analysis, Political science, Economics and Fiscal Policy, Information Technology (distributed knowledge management systems, enterprise knowledge portals, web, enterprise, and KM 2.0), Adaptive Scorecards, Risk Intelligence, Social Science Methodology, and Psychometrics, as well as the six book-length publications. He has taught Political Science at the Graduate and Undergraduate Levels, and has a BA from Cornell University in Government, and MA and Ph.D. degrees in Comparative Politics and International Relations from Michigan State University. Currently, Joe also blogs regularly on economics and politics at Correntewire.com, FireDogLake, and DailyKos under the byline Letsgetitdone.

Brian M. Andersen is an independent software developer and entrepreneur in Boulder, Colorado. The mission of his startup is to make computing beautiful, easy and fun. Before launching his current venture, Brian spent six years at Morgan Stanley Smith Barney as an equity trading strategist and analytics developer, where he discovered a deep interest in the market making process. He is currently focused on developing macro-accounting techniques to better understand the structure and function of financial markets.

Research Associate Robert W. Parenteau is currently sole proprietor of MacroStrategy Edge, where he uses macroeconomic insights to inform U.S. equity and global balanced-portfolio strategy. For more than two decades, Parenteau served as chief U.S. economist and investment strategist at RCM, an investment management company that is part of Allianz Global Investors. In this effort, he guided the global and domestic asset allocation, sector, factor, and industry selection decision making of RCM portfolio managers and equity analysts. In 1999 and 2000, he presented several papers at the Levy Institute's annual conference on financial structure that applied Hyman P. Minsky's financial instability hypothesis to the late-1990s technology bubble. He further explored the macrodynamics of financial imbalances in papers presented at the Political Economy Research Institute (2001), the annual International Post Keynesian Workshops in 2002 and 2004, and the Eastern Economic Association proceedings in 2005. Versions of his papers were published as chapters in Contemporary Post Keynesian Analysis (L. R. Wray and M. Forstater, eds.), 2004, and Financialization and the World Economy (G. A. Epstein, ed.), 2005. Parenteau earned a BA in political economy at Williams College in 1983. He completed a chartered financial analyst degree in 1989 and then served as a regular lecturer for all three levels of the Security Analysts of San Francisco CFA preparation course until 1999.
Michael Hudson is president of the Institute for the Study of Long-term Economic Trends (ISLET) in New York and London. Among his books on the politics of international finance are Super-Imperialism: The Economic Strategy of American Empire, and Global Fracture: The New International Economic Order, The Bubble and  Beyond, and Finance Capital and its Discontents. He formerly taught international economics at the New School for Social Research, Graduate Faculty (1969-72), and has traced the development of internationaltrade and financial theory in Trade, Development and Foreign Debt (Pluto Press, 1993).
Joel David Palmer is a freelance editor specializing in technical and scientific manuscripts, science fiction, autobiography, and works by ESL writers. He is the author of an Iraq war novel, Fugue State: Saddam Dreams. Joel has released several albums of ambient and atmospheric music and has a wide range of experience in musical performance and recording. He has hundreds of hours of training in conflict management and has worked for many years as a mediator of family, business, and organizational disputes. Joel has BS and MS degrees in agricultural engineering and in that capacity has been a private consultant, a research scientist for the US Water Conservation Laboratory, and an environmental regulator for the States of Iowa and Oregon. He has a keen interest in semiotics and linguistic technologies of persuasion. Joel lives on a small farm near Muscatine, Iowa that he and his brother are developing for production of heirloom apple varieties and hard cider. Joel is on Twitter as the Full Employment & Stable Prices Party, @FESPP.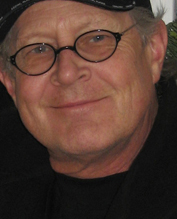 J.D. ALT is an architect and author in Annapolis, Maryland. He became interested in understanding—and explaining—Modern Monetary Theory in 2011 while researching a strategy for implementing affordable housing on a national scale. His novel, The Architect Who Couldn't Sing, won the 2012 eLit Gold Award for architecture. He is a frequent contributor to New Economic Perspectives.
Ben Strubel is the founder and president of Strubel Investment Management, LLC a Lancaster, PA based investment advisory and wealth management firm. Ben Strubel earned a Master's in Business Administration in Investment Management from Drexel University's LeBow College of Business in Philadelphia, PA. He was inducted into the Beta Gamma Sigma honor society, the highest academic honor society for master's degree students. While at Drexel, Mr. Strubel founded the LeBow Graduate Investment Management Club and the DragonFund Large-Cap Fund, which was responsible for investing $250,000 of Drexel University's endowment. He also holds a Graduate Certificate in Financial Planning from Florida State University. He earned a B.S. in Information Technology from Rochester Institute of Technology in Rochester, NY. He teaches classes on finance and investing at Harrisburg Area Community College and for Manheim Township. Mr. Strubel also writes for several investing websites including Valuewalk.com and SeekingAlpha.com. He resides in Lancaster, PA.
Falguni A. Sheth is Associate Professor of Philosophy and Political Theory at Hampshire College. She has published numerous articles and two books, Race, Liberalism, and Economics (coedited, U. Michigan Press, 2004) and Toward a Political Philosophy of Race (SUNY Press, 2009). She is a columnist at Salon.com and blogs about National Security, feminism, race, and political economy at www.translationexercises.wordpress.com.