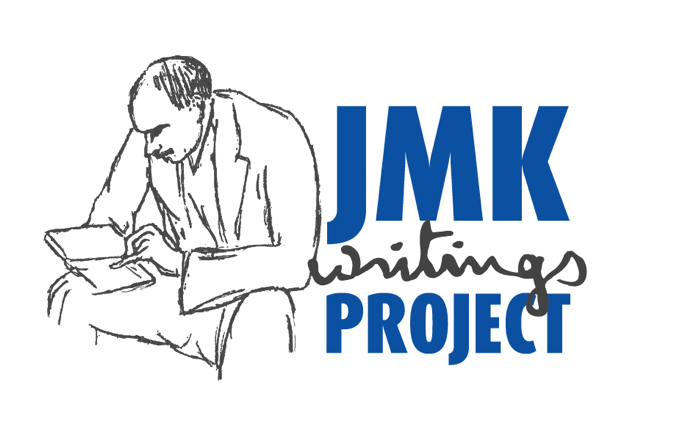 DECEMBER 8, 2016.
THE CLOSING DATE FOR THE CROWDFUNDING CAMPAIGN FOR THE JMK WRITINGS PROJECT.
I thank, from the bottom of my heart, all those who have backed the campaign, with donations ranging from USD5 to USD1,000.  Almost everyone has said complimentary things about the proposed edition ('great idea', 'wonderful project',   'best of luck' etc), but far fewer have followed up with contributions.
The bottom line is this.  Funds are essential if the edition is to be realised.  The people undertaking the large and necessary tasks of word-processing documents and background research need to be paid.  All the money raised by crowdfunding will be devoted to document preparation, not to travel for document collection.
It is now time for the many supporters of the project to get serious about whether they want also to be backers and so help make the edition a reality.  Time is running out − only about 3 weeks remain before the crowdfunding campaign ends.  Recent events have made understanding Keynes's economics, politics and philosophy even more important.
If you would like to provide material support, please go, before December 8, to https://www.indiegogo.com/projects/jmk-writings-project-stage-1 This link also gives more information about the project, the campaign and the editor.
Remember the overall aim:  to benefit the world by completing the publication of all of Keynes's writings of academic significance, only about one third of which are presently available. 
THANK YOU IN ADVANCE FOR YOUR BACKING OF THE JMK WRITINGS PROJECT.
Professor Rod O'Donnell, University of Technology Sydney, Australia.
Contact:  [email protected]
See also https://www.uts.edu.au/staff/rod.odonnell