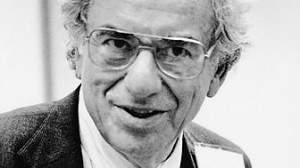 American economist Hyman Minsky died in 1996, but his theories offer one of the most compelling explanations of the 2008 financial crisis. His key idea is simple enough to be a t-shirt slogan: "Stability is destabilising".
BBC Radio 4's Analysis program has an episode on Minsky and looks at topics such as:
In the aftermath of the financial crisis, why did Minsky die an outsider?
What do his ideas say about the response to the 2008 crisis and current policies like Help to Buy?
And has mainstream economics done enough to respond to its own failure to predict the crisis and the challenge posed by Minsky's ideas?